The Variel VIP Program: A Personal Testimonial
October 22, 2021
Hear from two of our VIP Program members on why they decided The Variel was the right place for them.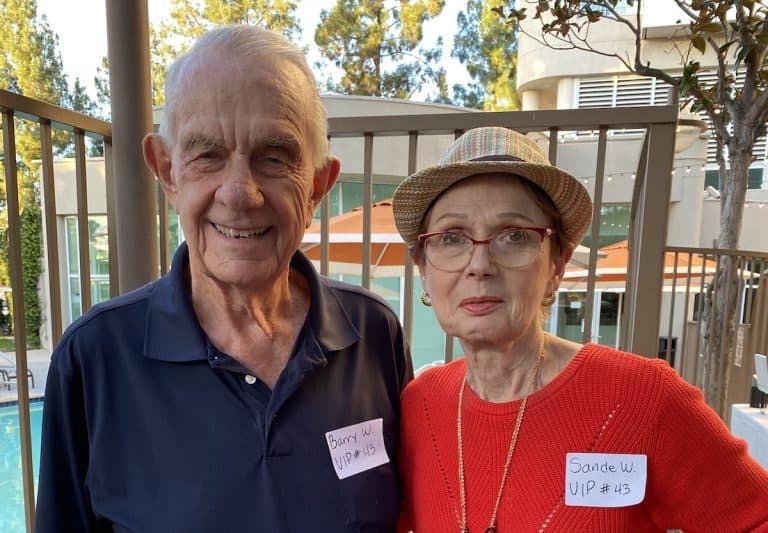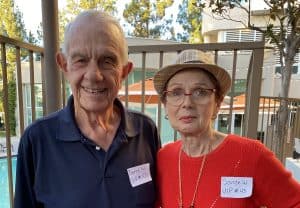 My wife Sande and I are 83 and 85, respectively. We have lived in a large home in Encino for 48 years and raised our children here. We have entertained our families and friends here and have had many wonderful times. But now, it is not right for us. It is a two-story house with many steps. We both have some balance issues, so it is no longer safe for us. Also, since it is an "upscale" neighborhood, it is subject to home invasion robberies which have taken place nearby and feels insecure. Further, because of our age, many of our friends have either passed away, or are very ill, or have moved away, so it has become isolating for us. Fifteen years ago or so, we never would have considered a senior residence, but now things have changed and our lifestyle must also.
We wanted to stay in the West San Fernando area, mainly because our medical professionals are here. Many future residents also have family here and that is a good reason for staying in the area. We looked at other senior residences in the area that were acceptable, but the facilities are 20 years old or more and the residents are also more elderly than we are. We wanted something fresh and new. The Variel fits the bill. It is new and state-of-the-art in its facilities. There are plans by other senior facilities to build new residences in this area, but completion is going to be several years away, and our time is now.
We are particularly impressed with the following:
Large apartments with balconies. We don't want to be "closed in" after downsizing from a larger house.
Many amenities, such as a full-service gym with physical therapy facilities, which will help us with our balance issues and other aches and pains.
Very attractive restaurants and other food choices. We are no longer interested in cooking nourishing dinners every night and take-out options are tiresome. We have just sampled food prepared by the Chef hired by The Variel and it was excellent. We are looking forward to meals prepared by him.
We no longer have activities in our daily life to keep us occupied and interested. The entertainment activities put on in the last few months by The Variel's Discovery Center have been very well done. Also, the Activities Director has assured us that there will be many educational activities and other topics of interest.
Over these past few months at the entertainment activities, we have met some folks who we have bonded with, and this will give us a renewed group with whom to share our time.
While we hope we will always be able to live in independent living, it is comforting to know that assisted living and memory care facilities are also a part of The Variel complex. We are leaving out a lot of good stuff, but these are the highlights for us.
Of course, The Variel may not be right for everyone. If you are many years younger than we are, or you are not impacted by the issues we have faced as described above, then it may not be right for you. Further, there are those who are bound and determined to live out their lives in their long-time home where they have raised their family. We have no quarrel with this, and we would not try to convince those folks differently.
We should also recognize that residing in an upscale, state-of-the-art senior residence with all the bells and whistles is not inexpensive, and one has to determine whether it is in his/her financial reach. But all of that said, we know of no better choice today in the San Fernando Valley than The Variel.
– Barry and Sande Weiss