early- to mid-stage memory care assistance.
Mezzanine.
We recognize that there's often a gap between typical assisted living and memory care. That's why The Variel offers the Mezzanine for those experiencing early- to mid-stage memory loss. Think of the Mezzanine as an "in-between" level of specialized care. Mezzanine meets residents where they are in the memory loss journey. It includes assistance and memory support that is more than what is available at home. Yet, it is not as comprehensive as full-service memory care.
Importantly, Mezzanine helps residents maintain as much independence as possible while offering support as needed. Innovative programs include activities that keep residents active, interested and involved.
Mezzanine Amenities and Services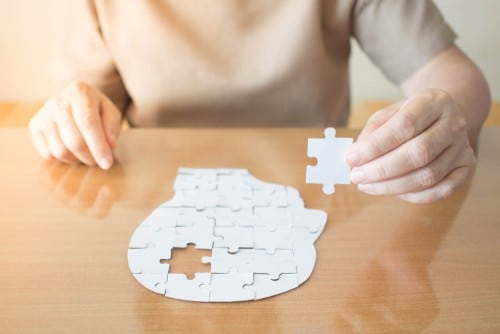 In-home care for those requiring assisted living and memory support but not full-service memory care
Personalized assistance with activities of daily living, such as bathing, dressing & grooming
Innovative programs with therapeutic & engaging activities specifically designed for those with memory loss
Three nutritious meals daily, featuring fresh, local ingredients, served in the beautiful Savanna Dining Room
Medical management, health maintenance, wellness & related programs
Excellent staff-to-resident ratio
Weekly housekeeping; weekly laundering of personal items & linens
Scheduled local transportation to medical appointments, shopping & community outings
24-hour care staff
Personal security response pendant service
Emergency pull-cord notification system in residence baths