Ready to Get Out and Go This Fall? Senior Living at The Variel Would Put You in the Midst of It All!
November 19, 2021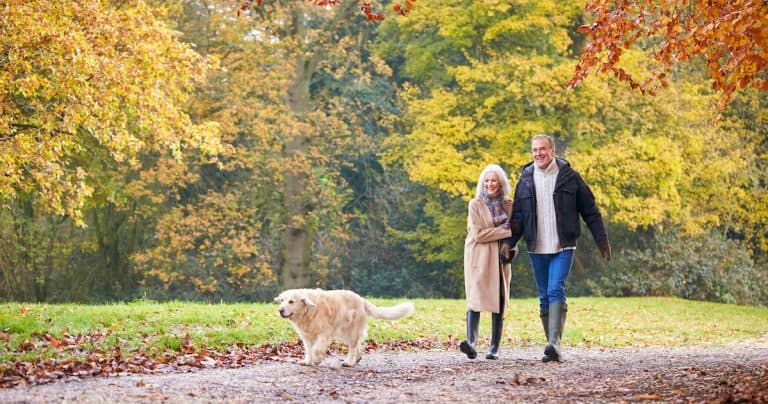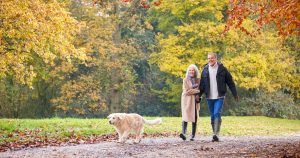 A major advantage of the Southern California lifestyle is the option to venture outside nearly any day of the year and be comfortable. This time of year is ideal for wandering through the local farmers market, exploring a new hiking trail or indulging in a wine tasting … while on safari!
With all there is to do right here in Warner Center — and even more planned for the future — residents of The Variel will have an enticing selection of recreational activities practically at their front door. Go just a little farther into Woodland Hills and the surrounding neighborhoods, and the possibilities continue to multiply.
Outdoor Activities for Seniors
Nature lovers will find plenty of outdoor activities in this area of California that offer stunning views and the chance to soak up some sun. For instance, you could pack a picnic lunch and head to the top of Topanga Overlook or the Upper Las Virgenes Open Space Preserve. Both are less than five minutes from The Variel and feature dozens of hiking trails, from easy to advanced.
If a leisurely stroll sounds more appealing, you could meander through the gardens and among the live oaks at the Orcutt Ranch Horticultural Center in nearby West Hills.
Festivals are always a sure bet for a good time, and there are several in neighboring communities throughout the fall months, such as the:
Oktober Festival in Northridge
Día de los Muertos Family Festival in Canoga Park
Harvest Festival in Toluca Lake
Among the truly unique activities for seniors (and others who are at least 21) are the Malibu Wine Safaris. They're held at the Saddlerock Ranch and Vineyard in Malibu, about half an hour from Woodland Hills. An open-air vehicle takes you on a tour of the property's 1,000 acres, stopping along the way for wine tastings and sightings of resident wildlife — including zebras, water buffalo, alpacas, bison and a giraffe.
Tennis, Anyone? Or Perhaps a Round of Golf?
The Warner Tennis Center is quite convenient if you enjoy the game, and there are a number of country clubs in the vicinity, including:
Braemar Country Club (5 minutes away in Tarzana)
Calabasas County Club (10 minutes away in Calabasas)
Woodland Hills Country Club (right here in Woodland Hills, of course)
Fresh and Fabulous Finds for Foodies
The Old Town Calabasas Farmers Market is a favorite Saturday stop for those who want to stock up on (or simply sample) gourmet-grade organic fruits and vegetables, fresh fish and meat, flowers, a variety of artisanal edibles and other locally made goodies.
Just 10 minutes away is the Studio City Farmers Market, which is open on Sundays and offers a similar variety of goods for your shopping (and dining) pleasure. Proceeds from the market, after expenses are covered, go to local charities.
The Fairfax Farmers Market in Los Angeles, also known as the Original Farmers Market, is open every day and is only about 15 minutes from Woodland Hills. In addition to fresh produce, fish and meat, you'll find specialty foods, restaurants featuring cuisine from around the world and shops selling jewelry, housewares, clothing and more.
In case you can't find what you're looking for at the Fairfax Farmers Market, The Grove — one of the largest open-air shopping areas in Los Angeles — is just a three-minute walk away.
Away for the Day
If you feel like getting out of town for a bit, Southern California offers all kinds of interesting day trips. Take Santa Barbara, for instance, with its broad, sandy beaches and Spanish-influenced architecture. It's only a little over an hour's drive north on the 101.
Keep going a little farther and you'll reach Solvang, a city in the Santa Ynez Valley known for its Danish-style architecture. Browse the quaint, European-themed shops and museums. Enjoy a robust red or whimsical white in one of the local wineries (there are more than a dozen!). And while you're there, be sure to check out the Solvang Vintage Motorcycle Museum.
As an alternative, you could go south to Long Beach and catch the ferry to Catalina Island. The scenery there is nothing short of spectacular, and the food's amazing. If seafood is your thing, the restaurants on Catalina serve some of the freshest in the state.
Out for the Evening
Los Angeles has been called the entertainment capital of the world, a distinction we're inclined to agree with. Although the suburbs tend to be a little quieter than the city proper, the Woodland Hills area offers ample choices if you want to venture out for the evening but still stay close to home.
If you want to expand your options, downtown Los Angeles is only an hour or so away. From sporting events and museums to live music performances and theater, there's literally something in LA for everyone.
Seasonal Shopping
Whether you want to spiff up your wardrobe with some cool-weather clothing or cross a few more holiday gifts off your list, the Woodland Hills/Warner Center area is known for its superb shopping.
As an example, Westfield Topanga & The Village in Canoga Park has hundreds of merchants, from big-name department stores to specialty boutiques. And that's not counting the notable selection of restaurants. Shopaholics can definitely satisfy their habit, as well as their appetite!
Inspiration is in Season All Year at The Variel
Of all the retirement communities in California, there's no other quite like The Variel. We intend to elevate senior living to a whole new level, with amenities that will enhance and enrich your lifestyle.
Independent living at The Variel will let you enjoy the best aspects of the active lifestyle you love, without the hassles of owning and maintaining a house. To get a feel for what life would be like if you lived at The Variel, we encourage you to join us for one of our events.
To learn more about The Variel and what we mean by "Inspired Senior Living," all you need to do is contact us.