Here in California, fires are a given. Are you prepared?
November 2, 2021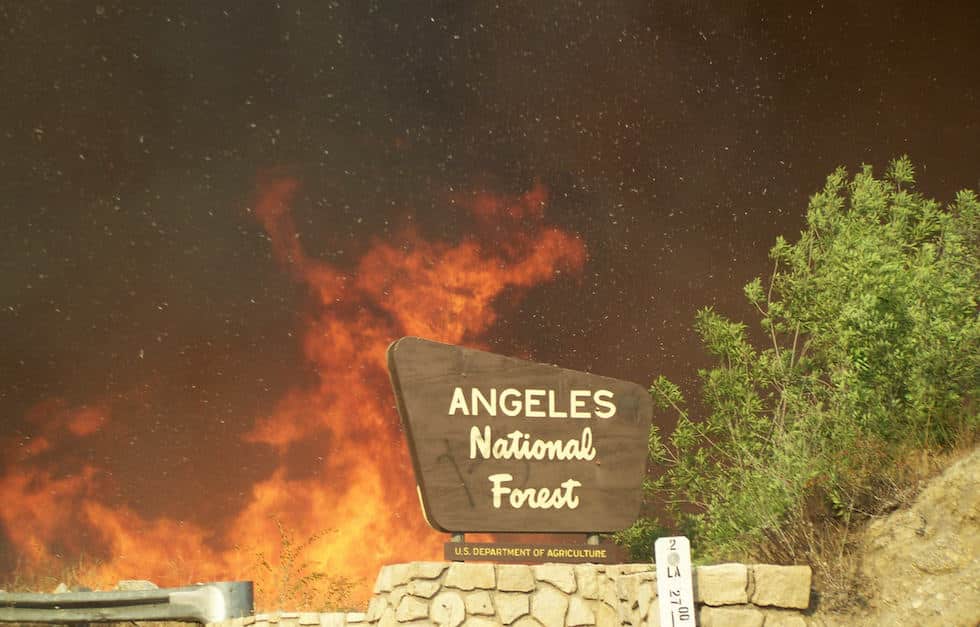 In 2020, wildfires destroyed 4.2 million acres in California. As of mid-October this year, 2.5 million
acres had burned. According to the California Department of Forestry and Fire Protection, or CAL
FIRE, "wildfires aren't a question of if, but only a question of when."
Where are the fires most likely to occur in California? A fire hazard severity zone map from CAL FIRE shows "high" and "very high" risk areas all along the coast, from the Oregon border all the way south to Mexico. Inland, these risk areas are confined mostly to the northern and central parts of the state.
As a California resident, what can you do to help lower the odds of losing your home, or worse, in a fire? CAL FIRE recommends taking several steps:
Create a defensible space around your home – Also called "firescaping," the basic idea is to keep the perimeter of your house well-irrigated and clear of brush and any dead or flammable vegetation; prune shrubs away from door frames and windows; trim trees to create space between them and other trees; and keep lower limbs 6 to 10 feet away from the ground and away from the roof of your house.
CAL FIRE recommends having two zones of defensible space: a 30-foot perimeter referred to as the "lean, clean and green zone," and a 70-foot perimeter beyond that called the "reduce fuel zone." Obviously, not all properties are large enough for a 100-foot perimeter. In that case, the defensible space would extend to the edge of the property.
Highly flammable materials such as woodpiles and propane tanks should be moved from the first to the second zone (or farther away). Fuel breaks, such as gravel walkways and concrete or gravel driveways, can also help protect your home.
If there's a fire in your area, take flammable items such as brooms, wooden plant containers, doormats and cushions from patio furniture inside. One ember is all it takes.
Maintaining a defensible space around your home also gives firefighters the room they need to battle the blazes, should your house catch on fire. Consider keeping a water hose hooked up to an outside faucet.
"Harden" your home – Essentially, this entails modifying your home by replacing certain materials used when it was built with "ignition resistant" materials; covering vents, crawl spaces and areas under porches and decks with fine wire mesh to keep flying embers out; and removing debris from the roof and rain gutters.
Prepare an emergency supply kit  – At a minimum, your "go" bag(s) should contain:
Non-perishable food and water
Prescription medications
Change of clothing
Personal hygiene items
Flashlight
Battery-powered radio and extra batteries
Copies of important documents
First-aid kit
Map with all possible evacuation routes marked
Food for your pets
List of emergency contact numbers
Extra set of car keys
Cash
Extra set of eyeglasses or contact lenses if you wear them
Make an action plan – Your plan should include ways to be prepared, such as:
Having reliable fire extinguishers on hand and knowing how to use them
Having a portable radio or scanner so you can stay informed
Knowing where the shut-off controls are for your home's gas, electric and water
As part of your action plan, it's important to have an evacuation plan in place so that everyone in your house knows how to exit in case of a fire — and where to meet afterward. Remember to include pets and livestock in your evacuation plan. If there's time to do so safely, be sure to close all windows and doors before you leave.
The second part of your evacuation plan involves being familiar with the possible routes out of your neighborhood. The one you would normally use might be blocked. And although it might be tempting to see if you can "ride it out," plan to evacuate sooner rather than later.
Fire Protection Tips for Older Adults
According to the National Fire Protection Association, people age 65 or older are at twice the risk of dying or being injured in a fire when compared with the general population.
The association recommends several strategies that are useful for people of any age but could be particularly helpful for older adults:
If you live in a home with multiple floors, consider sleeping in a room on the ground floor to make an emergency exit easier.
Install smoke alarms in every room where someone might sleep. If you or someone you live with is hard of hearing or deaf, there are smoke alarms that use flashing lights or vibrations rather than sound to alert you.
Have a phone in the room where you sleep, along with a list of emergency numbers you might need.
If you are thinking about moving to an apartment or high-rise building, be sure it has an automatic sprinkler system.
Have fire drills in your home on a regular basis. If you or someone in your home needs assistance to exit safely, then designate a person who will be responsible for that and have a backup, in case that person isn't home.
Check your windows and doors to make sure they can all be opened easily. If any are sealed with paint or nailed shut, do what is necessary so you can open them. If you have security bars installed on your windows, they should have an emergency release device built in.
The Advantages of Senior Living at The Variel
Like most retirement communities in California, The Variel will have a well-conceived emergency preparedness plan in place to ensure that all residents know what to do and can safely leave the premises if a fire should occur. Being prepared will alleviate concerns not only for residents but also their families and others who care about them.
Key components of The Variel's emergency plan will be regular fire drills and designating specific people to assist residents who need help. In the event of an evacuation, we'll provide access to health services and emergency support staff, as well.
Residents also won't have to worry about making sure their home is as well-protected from fire damage as possible because we've already taken those precautions.
But you would expect that of any retirement community, right? After all, communities designed specifically for older adults are supposed to protect those who live there, along with preventing social isolation and loneliness in the elderly.
Here are some features of The Variel that you might not expect:
A fresh new perspective on senior living that will inspire those who live here to retain their vibrancy and stay connected with life
Grocery stores, pharmacies, parks, an inviting assortment of restaurants, recreation centers, places of worship and a nationally recognized medical center all within a 1-mile radius of home
An impressive selection of amenities inspired by boutique hotels, such as:
– The stunning open-air Catalina courtyard created specifically
with the Southern California lifestyle in mind
–  An indoor therapy pool and spa with easy access to an
outdoor sunning deck
–  Zenergy, our ultra-contemporary wellness gym, yoga studio
and juice bar, and Zenergy Wellness, a unique program that
promotes fit and active living
–  The 1502, our astonishingly realistic golf simulator room that
can accommodate both individual and group play
–  Three inviting on-site restaurants featuring fresh, healthy food
and an upscale bar for fun times with friends and neighbors
–  A plush theater for enjoying a true cinema-style experience
–  An elegantly appointed salon and spa that promises to
pamper and delight
–  Secure indoor garage parking
Promenade Home Assist Services that are available to independent living and assisted living residents when they need a little extra help
Assisted living that goes beyond providing care, focusing on an active, enriched lifestyle
MOSAIC Personalized Care, an innovative concept in memory care that offers two levels of care in a beautiful, uplifting environment
How to Discover More of The Variel
We invite you to schedule a personal one-on-one appointment with one of our team members at the Discovery Center by calling 818.651.0168. We welcome walk-in visits, but we do ask that you call ahead to make sure space is available for safe entry, in accordance with COVID-19 safety precautions. Virtual appointments are also available.
The quickest, easiest way to learn more about The Variel, though, is simply to contact us.