Is Independent Living at The Variel the Right Choice for You or Someone You Love?
June 27, 2023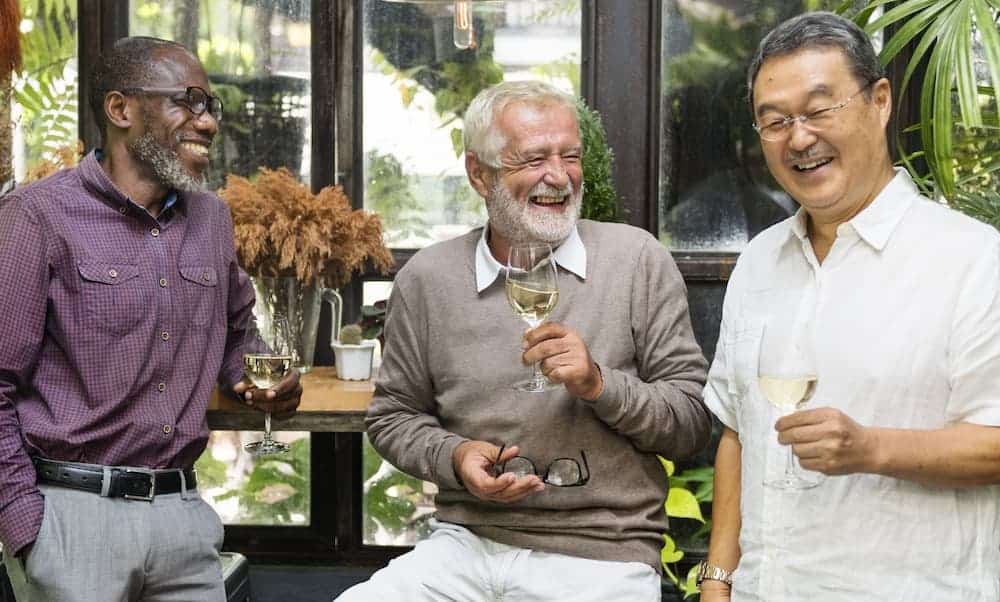 With countless opportunities for having a good time in and around our community — and more time to engage in all of those adventures and activities —  independent living may be just what you're looking for.
Ready to do some preliminary exploring? Let's go!
What Is Independent Living?
Many senior living communities, including ours, offer a variety of options such as independent living, assisted living, memory care and more. Sometimes having all of these choices can be confusing, especially if you're just starting to look at what's available.
Independent living is designed for older adults (typically, ages 55 and older) who want to shed the responsibilities of keeping up a house that no longer suits their lifestyle. In a senior living community, the staff handles all home maintenance, repairs and landscaping. Housekeeping services are usually offered as well.
Rather than having to tend to chores and household tasks, residents in retirement communities can spend more of their time as they please. They look forward to — and benefit from — the social activities, dining options, wellness programs and other amenities in the community.
Another aspect of independent living that appeals to most older adults is the convenience of having virtually everything they need right where they live.
There's also the ease of coming and going whenever they wish. This can be particularly attractive to those who travel because they don't have to worry about their home while they're away.
Many senior living communities also provide transportation services to nearby stores, entertainment venues and medical appointments.
Independent Living at The Variel: Opportunities to Live Your Best Life
"Inspired senior living" is more than a marketing phrase for us. It's a concept we've carried forward from the time we first envisioned what sort of senior living community we wanted to create.
Our goal, then and now, is to offer older adults in the Los Angeles area a community where they can enhance their lifestyle with upscale amenities, exceptional dining and an elegant living environment that's also casual and comfortable. A place where they can relax, form new friendships and focus on their well-being.
The amenities you'll find at The Variel reflect our commitment to inspiring residents on a daily basis. You'll be surprised at the variety of things for seniors to do – there truly is something here for just about everyone. For instance, on a typical day here you could:
Meet friends for an exercise or yoga class, or do some strength and cardio training at the Zenergy fitness center, and then have a smoothie at the juice bar afterward
Treat yourself to a massage or spa treatment in the salon and spa
Enjoy a game of bridge or mahjong with friends
Go for a dip or take an aquatic exercise class in the indoor pool and then soak up some sun on the outdoor deck
Ease back into a plush leather seat and enjoy a classic or current movie on the large screen in the community theater
Perfect your game in The 1502 golf simulator room
Attend a scheduled lecture, educational session or other lifelong learning event
Join your neighbors for a planned social event or impromptu get-together in the Catalina courtyard
Meet friends in The Tavern for a drink, followed by a delicious dinner at Warner's, our independent living dining venue featuring healthy cuisine made with fresh, local ingredients
Live With Us on Your Terms
In planning our community, we wanted residents to be able to stay here as long as they like, even if their needs change — which is why we decided to offer assisted living and innovative memory care within the community.
Conversely, we didn't want to lock residents into a long-term contract with entrance fees and other expenses, as some senior living communities do. This is why The Variel is one of the very few retirement communities in Southern California that's strictly rental.
In Their Words
Based on the ways residents have described their experience at The Variel, we believe we've accomplished what we set out to do.
Here are some of their comments:
"We wanted an easy lifestyle, and that's what we're getting."
"We were both really tired of the expense and the hard work of maintaining the house. It was getting to be too much. We wanted to be someplace down the line where we would have a continuation of care."
"Staying active and being able to keep moving is … my main priority, so I love the exercise classes."
"The food is fresh, it is delicious and it is abundant."
"We didn't have access to a gym where we lived before. I'm on the exercise bike a lot here, and I enjoy it — a lot!"
"The staff here is incredibly wonderful."
"Just being around people and having interesting things to do, whether it's exercise or playing cards or just eating together — or just meeting in the lobby and having a conversation— is, to me, one of the real joys of being here."
One resident's daughter remarked:
"My mom is actually much more active here because it's so convenient. She takes an elevator to the pool. She takes an elevator to the movies. Nothing is inconvenient for her, so she just is much more involved. She's better, I think, than ever. We say she's living her best life here."
More Information, Whenever You're Ready
We invite you to learn more about what independent living is like at The Variel. If you're curious about how affordable living in our community can be, you can use our cost calculator to compare the cost of living here versus your current expenses.
If you're unsure whether it's the right time to consider a move to senior living, this easy-to-use Roobrik tool can help you decide. It's a simple, confidential assessment that only takes about 4 minutes.
Most of all, know that we are here to answer questions you may have about independent living, assisted living, memory care and other topics associated with senior living — and they don't have to be specific to The Variel.
If you're feeling inspired and would like to come see our community firsthand, contact us and we'll be happy to set up a visit!
Featured Image: Rawpixel / Shutterstock