< Back to Events
Life Will be Sweet
Wednesday, November 17, 2021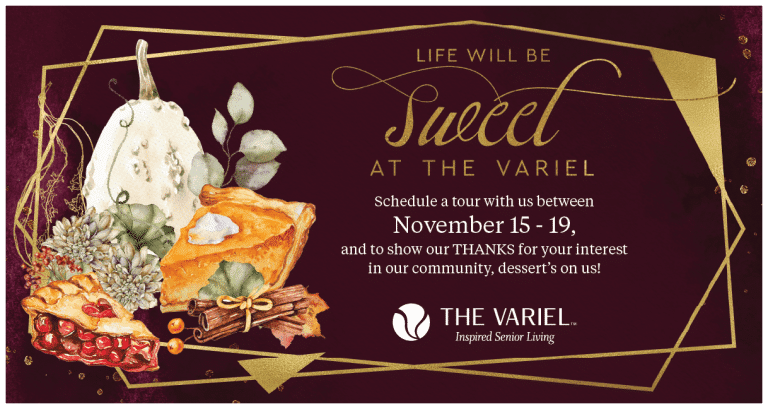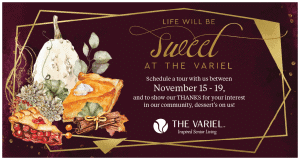 We're creating an exceptional community, and you can be part of it. Our team is ready to take you on a virtual tour and answer your questions about our VIP Program.
You can still become a VIP Program member. With move-ins planned for next spring, the opportunity to join our VIP Program won't be available much longer. Act now and you can enjoy all the perks, including priority residence selection, special introductory pricing and invitations to exclusive members-only events.
---
Details
Date:
Wednesday, November 17, 2021
Time:
After you RSVP, a member of our team will call you to schedule your appointment time.
Location:
6160 Variel Ave. | Woodland Hills, CA 91367