Schedule a One-on-One Visit: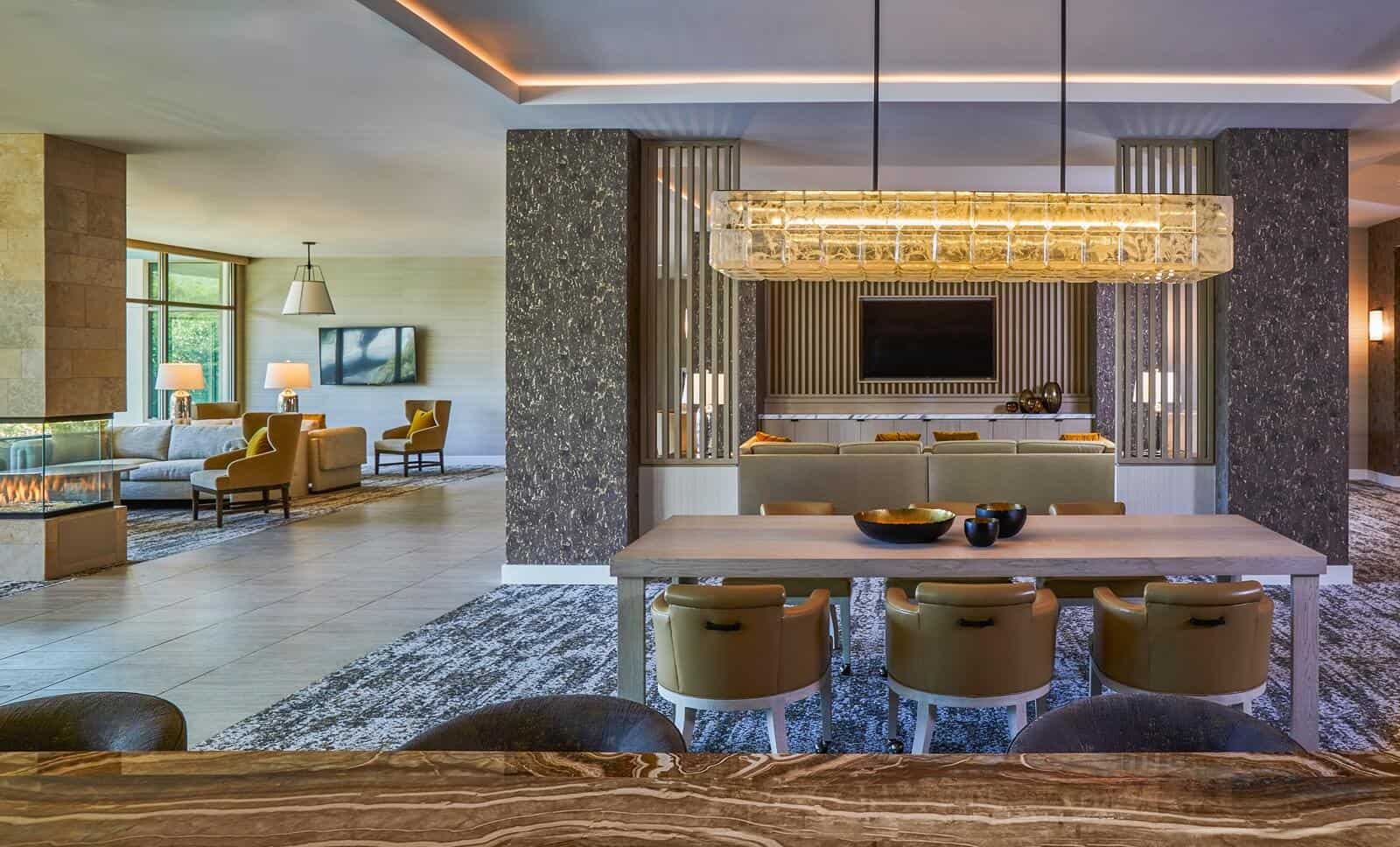 Apartments starting at $7,671 per month for assisted living and $9,550 for memory care
ASSISTED LIVING AND MEMORY CARE IN WOODLAND HILLS, CALIFORNIA
Creating positive experiences through the appropriate level of care
Enhance the active lifestyle you love in our next-generation senior living community conveniently located in Warner Center. Along with an abundance of premium services and amenities, The Variel features an elegant, contemporary design and a rental concept that's relatively rare in the Los Angeles area.
Assisted Living at The Variel: a lifestyle that surpasses expectations
Residents who are with us for assisted living receive caring and dignified support based on a personalized care plan. Private residences are available in a variety of floor plans, and three nutritious meals are served daily in our beautiful Savanna dining room.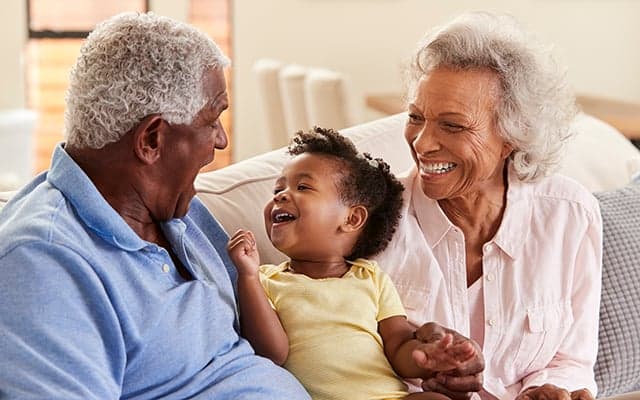 Memory Care at The Variel: An innovative concept with two levels of care
MOSAIC Personalized Care at The Variel is a novel approach to memory care with two distinct levels of care designed to enrich the lives of residents while supporting their families through the memory loss journey.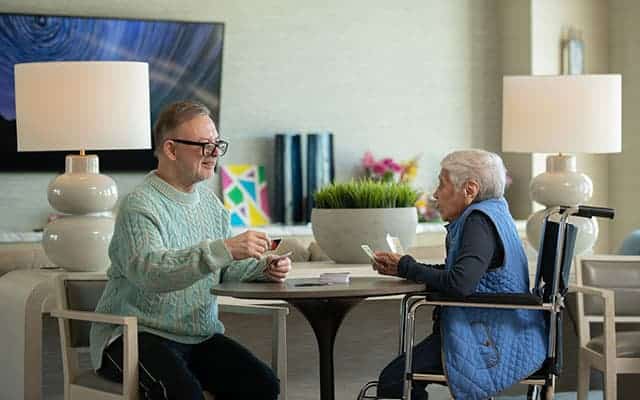 The Mezzanine program is designed for adults with early to midstage memory loss. It offers in-home care for those who require assisted living and memory support, but not full-service memory care.
The Tessera program is for those with advanced Alzheimer's disease or memory disorders. Private residences are located in a dedicated, secure neighborhood. Our customized pricing structure is based on each resident's unique needs.
Interested in Inspired Assisted Living and Memory Care?
Learn More About Senior Living at The Variel. Fill out the form below or call (818) 651-0599.


© 2023 The Variel. All Rights Reserved.  |  License No. 195850240