< Back to Events
Endless Vacation Luau
Thursday, August 11, 2022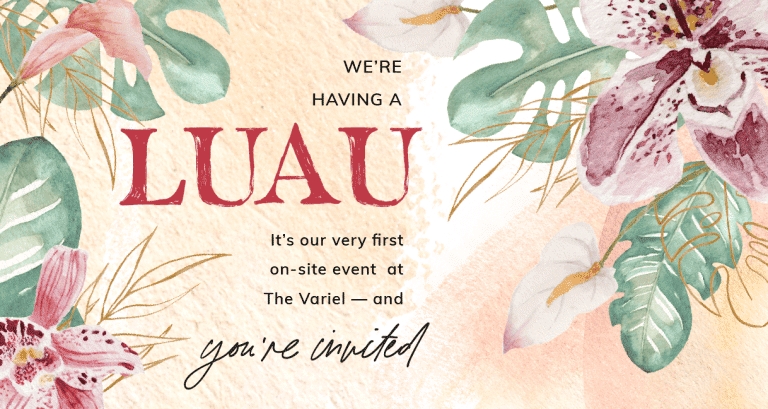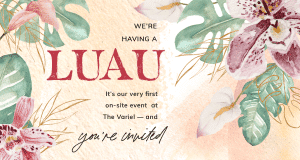 Imagine an endless vacation …
Carefree. Leisurely. More time to do as you please, with plenty of upscale amenities to enjoy. That's life at The Variel.
It's like being on "island" time every day. And since the luau we hosted last summer was so popular, we're having another — only this time we're having it here at The Variel.
It wouldn't be a luau without live entertainment and enticing fare. Come join the fun!
We expect high attendance for our first on-site event, so please save your place by August 4.
---
Details
Date:
Thursday, August 11, 2022
Time:
3 PM
Location:
CATALINA COURTYARD | THE VARIEL 6233 Variel Ave. | Woodland Hills, CA 91367
Event Registration
We apologize but this event has reached max capacity.